The area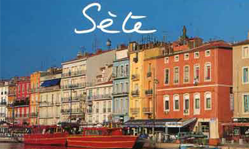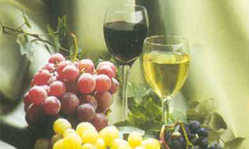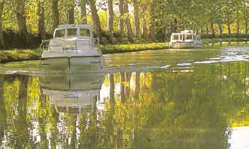 LE MIDI (The South of France)
The desire of travelling south and dreaming of sun, sand, the sea and things like busy farmers markets with all the products of the region like melons, peaches and grapes has always been strong for people from the north.
LE MIDI stands for vineyards up to the horizon, shady alleys of plain-trees, the beauty of Romanesque churches and monasteries, the - green peace - of the old Canal du Midi and the charm of small picturesque fishing ports.
The Languedoc has an old wine cultivating tradition offering a great variety of different tastes, many now with an - appellation d`origine controllée -. The wine-growers are happy to receive interested travelers. The delights of the simple local kitchen flavored with all the wild spices of the region, will provide you with many surprises.
Whether you are dreaming of the unique and magical light of southern France, a coast line with beautiful beaches stretching along the sparkling Mediterranean Sea, charming villages scattered amongst rolling hills and mountain sides, buzzing urban atmospheres, and breathtaking natural parks, the festivals, food and wine - the Hérault has something for everyone!